Global deliveries of high-quality and sustainable products from our local area
Bergkvist Siljan is a modern sawmill group in Dalarna which is a global supplier of sawn wood products. Us that are working at Bergkvist Siljan are proud to cultivate and refine the raw material from the vast forest areas in our close proximity. Sustainability is key for us and it is an integrated perspective that reflects everything we do in our Group. Our three sites in Dalarna are strategically positioned closed the high-quality raw material area in the middle of Sweden.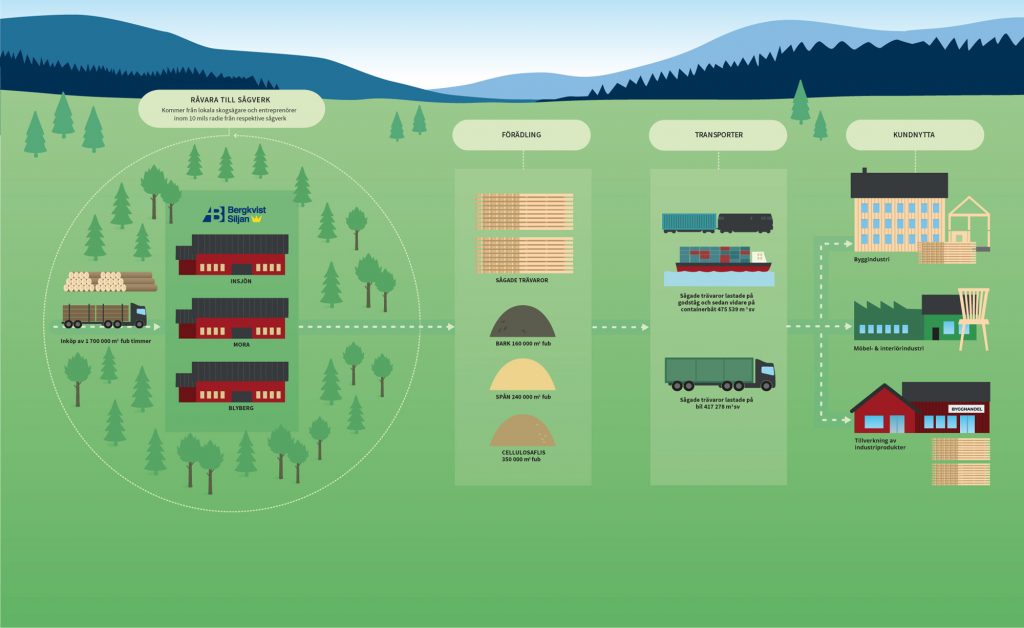 A powerhouse from Dalecarlia
During the summer of 2019 the two groups Siljan Group and Bergkvist-Insjön merged and created Bergkvist Siljan. The Group has 280 employees in the middle of Sweden spread over 15+ location with a turnover of 2,5 billion SEK. The group has a majority owner in the investment fund ESSVP IV, who is advised by Orlando Nordics, with additional minority owners in the board and the executive team.